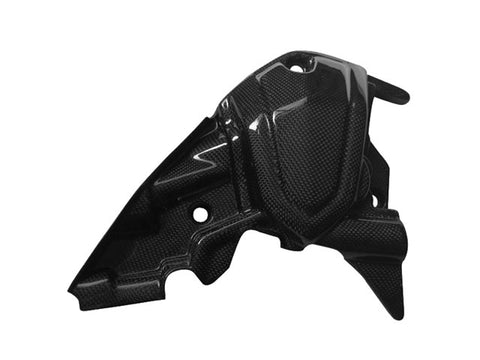 MDI Carbon Fiber PROTECTION CHAINS MOTOR for Suzuki B King. 

All our carbon fiber PROTECTION CHAINS MOTOR are made with an Autoclave process, which uses the highest quality TORAYCA® PREPREG carbon fiber fabric from Japan.

More information on the manufacturers specifications: Finishes and Materials!

Cures at 400 degrees and a pressure of 5Kg/cm. One of the most advanced techniques for making composite components is by using PrePreg carbon fiber reinforcement, cured under heat and pressure to produce professional quality PROTECTION CHAINS MOTOR parts with a high quality surface finish, low resin content and excellent structural performance for your Suzuki B King.

UV protective coating and hand-polished to a perfect finish.
Maximum strength and durability.
Quick and easy assembly.
Most of our products are direct bolt-on replacement of OEM Suzuki parts.
Lighter and stronger than the original B King plastic parts
3 months limited warranty, unless product is drilled, scratched, painted, or altered in any way

SKU:
Suzuki Carbon Fiber B King 2007 11 PROTECTION CHAINS MOTOR
SKU:
$ 126.36

35% Off $ 194.40
---
---
---
Check these out too!
---